Introduction
Color is the soul of book and packaging printing. In the printing industry, it is critical to ensure the color accuracy in order to match the publisher and designers' expectation. Perfectly managing colors has thus become a very important issue for printing professionals for their daily works.
Plus, the distance between content/ design generation and print production is gradually expanding. The geographic and even language barrier has made it more imperative to set up the standard to accurately measure and transfer the data of colors. ISO standard has thus become the common refence for color management in the printing industry.
It is important for a printing firm to demonstrate the capability of color management. To demonstrate such skills, many printers are applying for the inspection and certification of a third-party authority, such as Idealliance G7, Fogra PSO, etc. Such certifications may give better impression for perspective clients and bring extra advantage for printers. This is the natural advantage of certification.
However, the significance of certification is not limited to such marketing purpose. Most industry certifications require professional training for enterprises in advance, and standardization of production processes. Only by doing so printers can genuinely improve its capability, thereby ensure the product quality. This is the ultimate goal of certification and a source of confidence for printing buyers and printing suppliers.
This article will introduce the major color certifications currently popular in the world. The analysis will be focused on certification agencies, certification characteristics, popularity, trend analysis, and domestic applications. Such an article is not only for printers to choose the certification, but also for publishers and designers to understand the real capacity a certified printer has in terms of color management.
PSO
We will start with the Europe-originated PSO certification which is strictly following the ISO standard.
The full name of PSO is Process Standard Offset. It is a standardized process for offset printing. It aims to manufacture the optimal and most reliable printing products through the strict monitoring of colors. The PSO is consistent with the ISO standard, creating formalized requirements and standardized process for printing replication. The PSO covers the entire range of color management from data collection to final print. Specifically, it covers file configuration, PDF set-up, screen proofing, digital proofing, to ink, printing and standardized lighting.
PSO has two sub-categories: Fogra PSO and Urga PSO.
Fogra PSO
Fogra PSO was jointly created and developed by the Fogra Graphic Technology Research Association and the German Printing Media Association bvdm.
The certification is valid for two years, and a monitoring test is required in the middle. At present, there are 231 companies from 20 countries in the world. In non-German countries, Fogra has implemented a special certification program to train nearly 50 partners. Those partners conduct on-site inspection and training for the printing plant. The inspection items include the standardization of the entire process from pre-press to printing, quality of standard lighting, color management and processing capabilities, document pre-inspection, digital proofing, and printing quality. Once the partners finished the inspection, Fogra and Bvdm will finally review the paper works and award the certification.
In addition to the PSO certification program, Fogra also has PSD certification for digital printing, and certification for paper, ink, lamp tube, soft proofing, and printing-related research and testing projects. Fogra provides in-depth professional introduction about the development of printing technology and large number of related knowledge and research reports. Its independent standpoint and dedicated professional services have also been widely recognized by the print media industry.
Ugra PSO
Ugra PSO is launched by Ugra, the Swiss media and printing technology center. Ugra was established in 1952 and has 74 member organizations including ISO and the Swiss Standards Association. The independent STS0455 laboratory, aiming to promote the standardization in printing industry, is responsible for the testing and certifying the materials and final products of printing, packaging, paper and ink.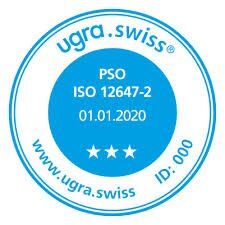 Ugra and Fogra are mostly in the same spirit and work together, but each has its own characteristics. Ugra PSO certification and Ugra Certified Expert (UCE) are its two important jobs in the printing industry.
The reference standard for Ugra PSO certification is still ISO12647-2 and related ISO standards.
However, in view of the principle of independence, Ugra does not undertake the training and consulting work for the printing plant. Instead, UCE is responsible for that part and Ugra's staff or contract-authorized partners will then conduct a one-day on-site audit of the pre-press company and printing plant. The final measurement and evaluation work is undertaken by the STS0455 laboratory.
The entire evaluation period takes approx. two months. The certification is valid for three years and monitoring test needs to be carried out every year.
A printing factory with a complete process needs to carry out 8 certification sections, including organization, document, file processing, standard light source, digital proofing, plate making, printing samples and post-press folding boxes. The certification is based on ISO17067:2013 and is carried out in six steps:
Selection (document submission)
Determination (on-site or laboratory compliance assessment of processes, documents, data, etc.)
Review (the auditor verifies the first two steps of work)
Decision (Ugra decides whether the certification is passed based on the audit report)
Confirmation (Ugra issues a declaration of conformity through the certificate)
Supervision (Ugra conducts annual supervisory review to maintain the validity of the certification)
G7 Certification
G7 is an efficient color calibration method originated in the United States. It is a method for process control from proofing to printing launched by IDEAlliance, and is one of the three calibration methods defined by ISO 10128.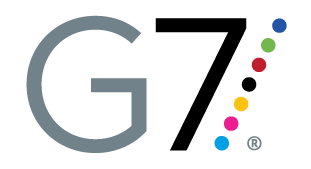 G7 breaks the traditional calibration method based on dot enlargement, and pays more attention to gray-balanced color data. It can be applied to any four-color printing system, including offset printing, flexo printing and digital printing, etc. It can achieve the color consistency between different machines, different paper and even different printing methods, so that printing plants reliably achieve better "visual matching" from proofing to printing.
G7 technology enables printed products to reach expected colors more quickly, and reprinting of orders becomes easier. And such standard even makes colors printed on different materials more consistent and reliable.
After on-site inspection by certified experts, the data and printed sheets will be sent to ten centers designated by Idealliance for final auditing. Upon the approval, IDEAlliance together with the auditing center will jointly issue the certification.
The number of G7 experts and G7 companies in the field of printing color certification is second to none. G7 technology itself has been recognized by many printing industry professionals, and has also been recognized by many internationally renowned brands, including retailers, governments, advertisers, and publishing houses. , The recognition of printers and designers.
Pantone Certification
X-rite launched the Pantone Certified Enterprise Project in 2017 to help companies provide their ability to continuously match PANTONE colors.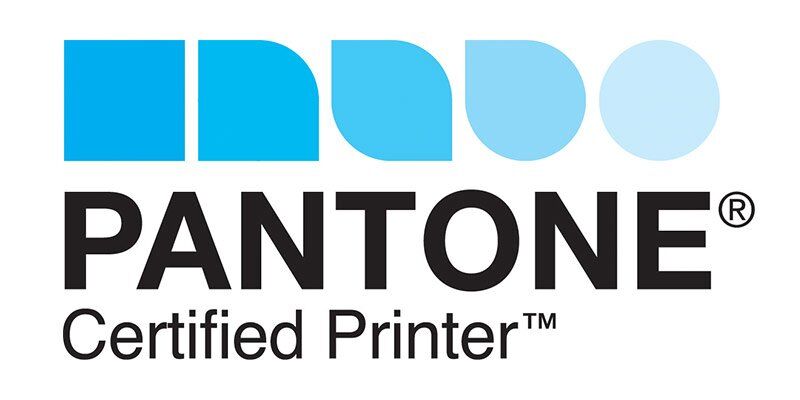 Whether using four colors or pantone colors, the Pantone Certificate takes the ink formulation into consideration. Its inspection covers each step of a printing company from design, prepress to ink system and printing operation, in order to ensure that the production process is accurate and standard from start to completion.
GMI Certification
Another well-known US originated certification for print professionals is the GMI Certification.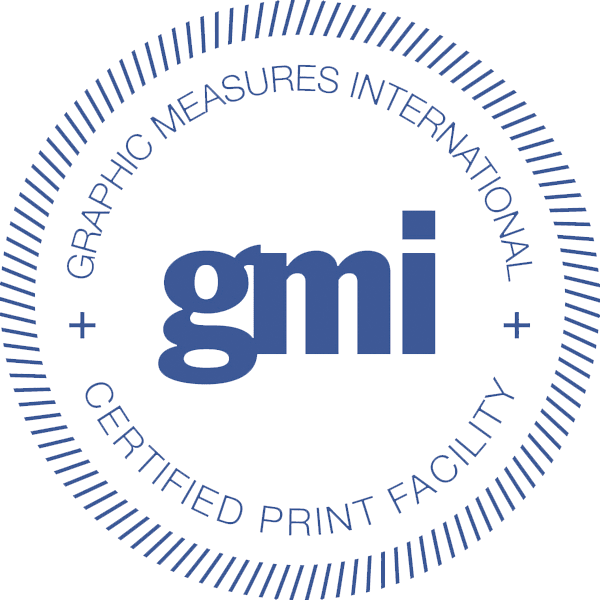 GMI is the abbreviation of Graphic Measures International. It is a professional organization designated by some high-end printing buyers to evaluate packaging suppliers and continuously measure packaging samples. Printing buyers mainly include Target, Walgreens, Lowe's, Home Depot, Best Buy, 3M, etc., are still increasing.
GMI is responsible for establishing and operating a professional website, saving all packaging data, and providing reports to printing buyers, product suppliers and certified packaging suppliers through relevant paths. Unlike the other certifications described in this article, such information about packaging suppliers is not publicly available.
There is no accurate data on the number of companies that have passed GMI certification. According to industry insiders, there are about 1,200 companies worldwide that have passed GMI certification. These factories are managed by different printing buyers. Although they can be converted, they are not completely interoperable. For example, Target's suppliers are not directly recognized by Walgreens.
The certification of GMI packaging competency consists three steps: self-assessment, printing sheets evaluation and on-site evaluation. GMI has clear requirements for the basic production equipment and processing capabilities that packaging suppliers need to have. Only when these basic requirements are met can the formal packaging capability certification begin.
Next, GMI will require the printing plant to print a specific test file (Print Test Kit). GMI will then evaluate the status of its printing press and the ability to control the production process based on the results of the printed test samples. The criteria for the evaluation are slightly modified based on ISO12647, and generally include the solid hue of the ink, dot enlargement, and gray balance.
After receiving the printing test samples, GMI will contact the printing factory and arrange a full-day on-site evaluation. The GMI certified engineers will visit the printing factory to score the performance on prepress, plate-making, printing and post-printing separately from the below five perspectives:
Procedure documents
Maintenance
Operation capability
Equipment performance
Professional Training
CRCP Certification
GMI is a buyer-driven certification for print quality. Given its inherited buyer related properties, GMI enjoys a great popularity within the printing industry. Similar to GMI is the Microsoft CRCP certification. The full name of CRCP is Color Reproduction Certification and Color Management Program. It is aimed at all Microsoft's printing and proofing suppliers. It is a certification program customized by Idealliance for Microsoft and other companies. Therefore, the certification standard is G7 technology is the core.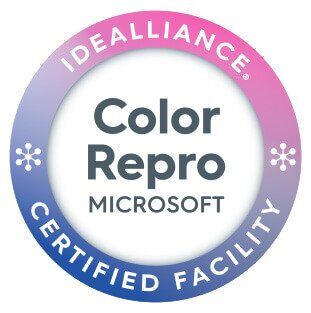 After completing the specified test sheets in accordance with the CRCP requirements (basically consistent with the requirements of G7), a printing firm should then send the sample sheets to the American testing agency RIT. Data will be then be recognized by Microsoft, and the printing firm will get the Idealliance Color Reproduction Certification valid for one year. As long as a printing company has passed the G7 certification, it is not difficult to pass the CRCP test. However, the information of those certified companies will not be publicly available.
Japan Color Certification
Japan Color Certification is proposed by Japan Printing Machinery Association (JPMA), it is a comprehensive system including certification for standardized printing, equipment, digital proofing and paper. JPMA is No.1 standard recognized by the Japanese printing industry, over 500 Japanese printing companies have completed the certification. However, due to the geographical and language limit, all related information is in Japanese, thus result in less popularity in countries outside Japan.
Summary
Considering the above factors, the European PSO certification and the US G7 certification are still the mainstream choice for color standardization certification in the printing industry.
Certifications such as GMI, Pantone, and CRPC, which are accompanied by the rigid requirements of printing buyers, are also incentives to standardize the printing industry.
In order to succeed in the competitive printing industry, it is necessary for the printing houses to seek the assistance of experienced professionals. Aside from that, enhancing the professional training for operators, purchasing necessary software for calibration, establishing the local process of standardization and monitoring the daily operation, all such actions are key to improve the quality of printing colors and realize the digitization of printing.
Huaxin Printing was founded in 1988, specializing in high-end color printing for books and packaging. We are applying for the ISO 12647-7 standard for digital proofing. In addition, we can apply for Fogra 51 and 52 ICC profile for color management and have CIP-3 system for ink management. Huaxin Printing can complete the FM printing up to 20μm, which bring clients another option for high-end printing for their art and photography books.
Clients for Huaxin Printing include Lonely Planet, Les Edition de Saxe, G Editions, Edition Place Des Victoires, Sellers Press and many other publishers globally.
For more information about color calibration or Huaxin Printing, subscribe to our newsletters below or you can reach me at f.wang@huaxinprinting.com.