You've got a project in mind—perhaps a manual, workbook, or even a personalized planner. You're pondering over the best way to bring it to life, and you're stuck at the binding options. Spiral binding (or called "coil bound") is a versatile, cost-effective, and highly functional method that can elevate the utility and aesthetic of your project.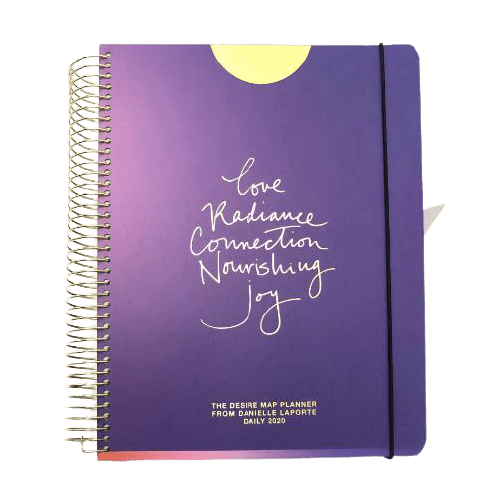 So, why should you stick around and read this post? Because I'm about to unravel the spiral of benefits, considerations, and tips for printing spiral bound books.
What Makes Spiral Binding So Popular?
Spiral binding has been a go-to option for many businesses and individuals alike. It accounts for a significant percentage of all binding types used in print projects. Why? It offers unparalleled ease of use. Pages flip easily and lay flat, making it ideal for manuals and workbooks.
How Does Spiral Binding Work?
So now the printing is done and you are about to bind the spiral books. The following guide provides a detailed step-by-step process for spiral binding, after the printing is completed. The result? A durable and flexible book that can withstand frequent use.
Step 1: Punching Holes
Start by aligning your printed pages neatly. Use a hole puncher specifically designed for spiral binding to punch holes along the edge where the binding will go. Make sure the holes are evenly spaced and aligned for a professional finish.
Step 2: Inserting the Spiral Coil
Take your spiral coil and begin inserting it through the holes, starting from the top. You can either do this manually or use a coil inserter machine for larger volumes.
Step 3: Crimping the Ends
Once the coil is fully inserted, you'll need to crimp the ends to prevent it from slipping out. Use coil crimping pliers to cut and bend the ends of the coil inward.
Step 4: Adding Covers
Place your front and back covers on the stack of pages. These should also have holes punched in them, aligned with the rest of your document.
Step 5: Final Check
Flip through the book to ensure that the pages turn smoothly and that the coil is securely in place. Make any necessary adjustments.
The video below shows a step-by-step guidance of how to make a spiral bound book.
What Materials Can You Use?
When it comes to the materials for your spiral bound books, you have a plethora of options that can significantly impact both the functionality and the aesthetic of your final product. Let's break it down:
Text Pages
For the text pages, you generally have two main options: coated and uncoated paper.
Coated Paper: This type of paper has a smooth finish and is ideal for projects that require high-quality image printing. It adds a touch of sophistication and is often used in corporate presentations and art books.
Uncoated Woodfree Paper: If you're planning to create a spiral bound notebook, uncoated woodfree paper is your go-to option. It's easier to write on and gives a more natural feel to the notebook.
Cover Material
When it comes to the cover, you have several choices:
C1S Cardboard: This is a very common option and offers a good balance between durability and cost. It's coated on one side, allowing for high-quality printing on the exterior.
Grey Board: This is a sturdier option and is often used for projects that require a more robust cover.
PVC: For those looking for a waterproof and highly durable cover, PVC is an excellent choice, although it comes at a higher cost.
Coils
For the coils that hold your book together, you have two primary options:
Plastic Coils: These are cost-effective and come in a variety of colors, allowing you to match or contrast with your book design.
Metal Coils: These offer a more premium feel and are generally more durable than plastic coils. They are often used in high-end or industrial applications.
By carefully selecting the right materials, you can create a spiral bound book that not only meets your functional requirements but also aligns with your aesthetic preferences.
How Does It Compare to Other Binding Methods?
Choosing the right binding method is crucial for the longevity and functionality of your book. Below is a comparison chart that outlines the major types of binding methods, now including the parameter of durability or how long each type is likely to last.
| | | | | | |
| --- | --- | --- | --- | --- | --- |
| Binding Type | Cover Materials | Endpaper | Cost | Durability | Other Considerations |
| Spiral Binding | C1S Cardboard, Grey Board, PVC | Not Applicable | Low | Moderate | Highly functional, lays flat |
| Saddle Stitching | Paper, Cardstock | Not Applicable | Very Low | Short-Term | Limited page count, staples visible |
| Perfect Binding | Paper, Cardstock, Cloth | Optional | Moderate | Moderate-Long | Clean finish, glue-based |
| Case Binding (Hardcover) | Cloth, Leather | Mandatory | High | Long-Term | Durable, premium feel |
| Wire-O Binding | C1S Cardboard, PVC | Not Applicable | Low-Moderate | Moderate | Similar to spiral but more secure |

Key Takeaways:
Cover Materials: Spiral and Wire-O binding offer the most variety in cover materials, including waterproof options like PVC.
Endpaper: Generally, only hardcover (case binding) books have endpapers, which can be a design element or functional addition.
Cost: Saddle stitching is the most cost-effective but has limitations on page count. Case binding is the most expensive due to its durability and premium materials.
Durability: Hardcover or case binding is the most durable, likely to last for many years. Saddle stitching and comb binding are generally considered short-term solutions.
Other Considerations: If functionality like laying flat or easy page turning is crucial, spiral binding is often the best choice.
By understanding the pros and cons of each binding method, you can make an informed decision that best suits the needs of your project.
Understanding the Cost Implications of Spiral Bound Books
When it comes to spiral bound books, the cost can vary based on several factors, making it a versatile option for projects with different budget constraints. Here's a breakdown:
Text Pages: Coated paper is generally more expensive than uncoated woodfree paper. The latter is often used for notebooks, which can be a cost-saving option.
Cover Material: C1S cardboard is a popular choice and is relatively inexpensive. Options like grey board or PVC will increase the cost.
Coils: Plastic coils are generally cheaper than metal ones. However, the cost difference is usually minimal and may not significantly impact the overall cost.
Volume: The more copies you print, the lower the cost per unit. This is particularly true for spiral binding, where bulk orders can lead to substantial savings.
Printing & Binding: All pages need printing, regardless of the text pages or covers. Printing can be color throughout, or all in Black & White, or a combination of these two. Spiral binding is less labor-intensive compared to other methods like case binding, which can help keep costs down. However, if you're opting for manual coil insertion for a large volume, labor costs can add up.
Cover Finishing: Very likely a spiral bound book needs some kind of finishing treatment on the cover. For example, lamination, Spot UV, varnishing, embossing/debossing, foiling, glittering etc. With different types of finishing, the book cover will present more attractively and has various touch feelings to readers.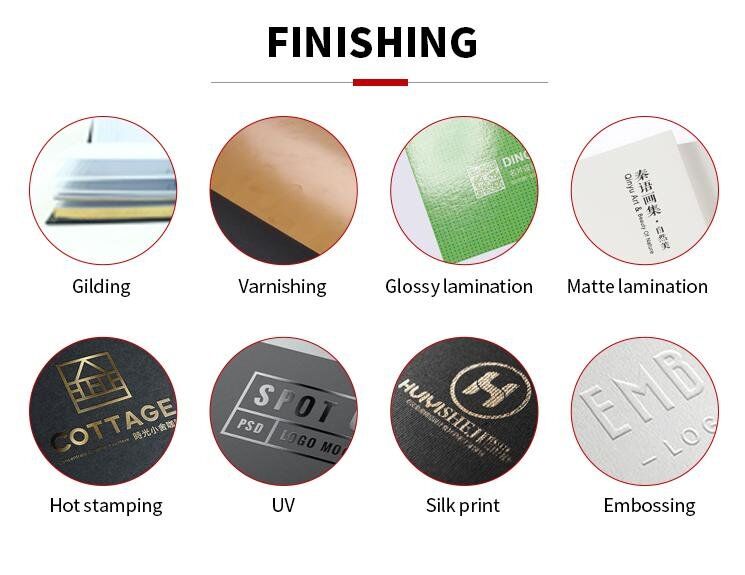 Geographic Location: The cost of materials and labor can vary based on your location. For example, sourcing these services in developing countries may offer cost advantages.
In summary, spiral binding offers a flexible range of cost options, making it suitable for both budget-friendly and premium projects. By understanding these cost factors, you can make more informed decisions for your next print project.
How to Choose a Reliable Printing Partner?
Choosing a reliable printing partner is crucial for the success of your project. Look for certifications like FSC & 4-Pillar Sedex social compliance and a proven track record in delivering top-quality print products. At Huaxin Printing, we pride ourselves on being a one-stop in-house manufacturing solution with 35 years of experience in the printing industry.
Conclusion
Spiral bound books offer a blend of functionality, durability, and aesthetic appeal, making them a versatile choice for a wide range of projects. Whether you're creating a corporate manual or a personalized planner, spiral binding can add that extra flair and utility to your project.
That's a wrap, folks! If you're looking to dive into the world of spiral bound books, you know who to call.